30 July 2021
The Thu Thiem area has long been Saigon's 'city of the future.' Way back in 2003, the renowned international design firm Sasaki was retained by the government to formulate a master plan for the development of the area long thought of as the city's industrial backwater. Sasaki finished the plan in a few years and then updated it in 2012, producing an ambitious design that would have made Thu Thiem the standard for urban planning that reimagines city life as less stressful, more community-minded and in harmony with nature. In the years after the plan was completed, while other districts such as District 7, Binh Thanh District, and District 2 were exploding in growth, Thu Thiem was frozen. Complication after complication kept the Sasaki plan from being realized, and the 'city of the future' still firmly in the future. But the situation has been changing over the past few years. Coinciding with Vietnam's accelerating growth and increasing international prominence, Thu Thiem is finally arriving, ready to remake Vietnam's most dynamic city.
Building with nature, not against it
Thu Thiem is a 657-hectare peninsula, roughly 80 percent of which is bounded by the Saigon River. Land side, it fronts District 9. Across the river, it faces many of the city's most dynamic precincts such as Binh Thanh District, District 4, District 7, and District 1. Many people can still recall the ferry that connected District 1 to Thu Thiem. But now there is a bridge linking Thu Thiem to Binh Thanh and an underground road stretching to District 1. In the future, there will be a metro line, a footbridge, and bridges connecting Thu Thiem to each district that it faces. Water is at the heart of Thu Thiem's history and identity, and so it will be at the heart of the peninsula's future. Embodying this will be Central Lake, an oasis of blue and green that will help residents relax and keep in touch with nature, while also building a sense of community attachment to other residents. In the past, when building on wetlands, a developer's usual strategy is to pour a whole lot of extra concrete. The Thu Thiem development strategy is not to try to conquer nature but to work with it. Water flows and climate conditions were carefully studied. All areas, especially roads are graded to allow run-off to flow directly into lakes and rivers. Neighborhoods are built on naturally occurring high ground, keeping landfilling at a minimum and watersheds protected.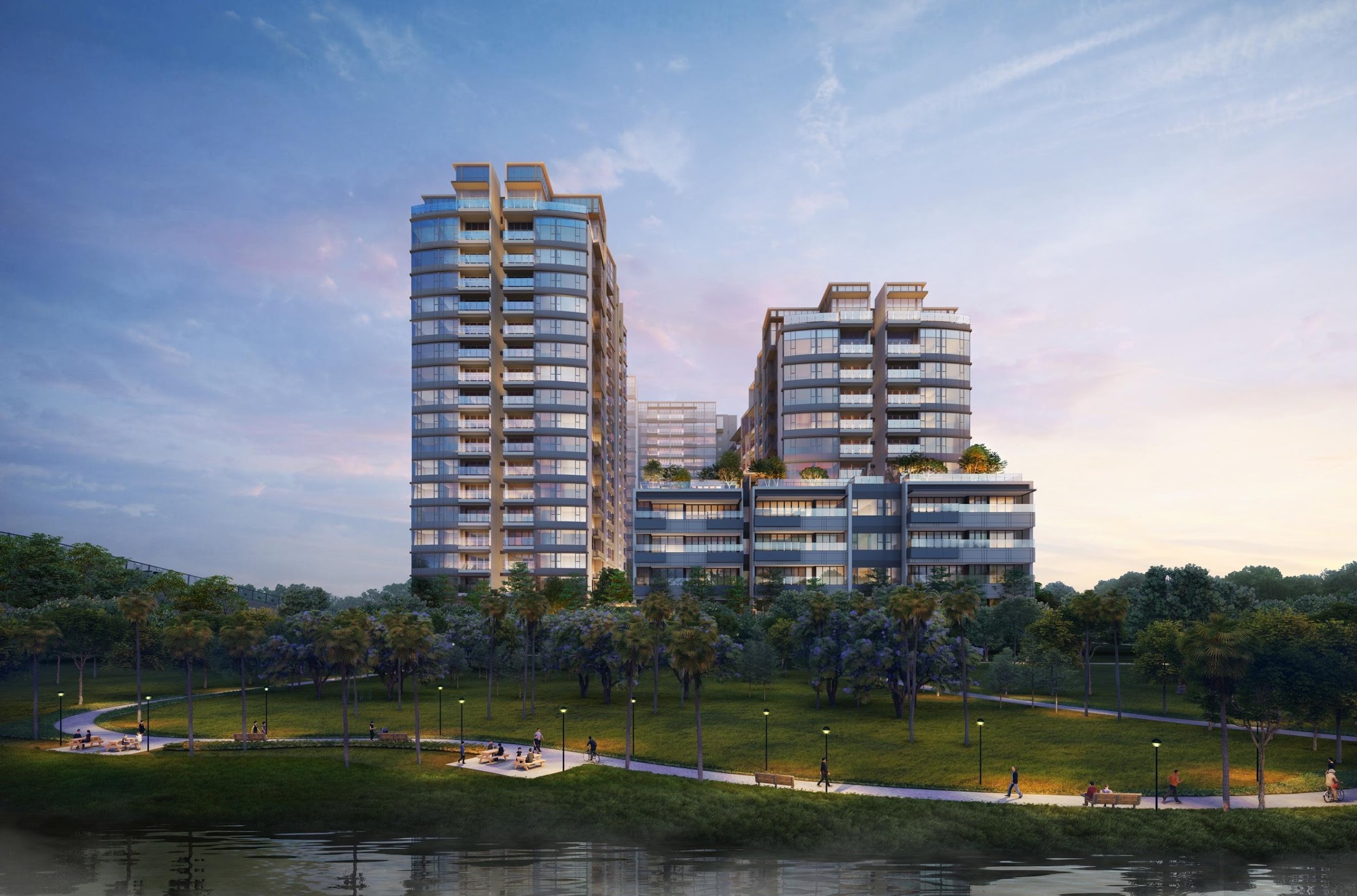 Hydrology was not the only environmental factor considered. Seasonal wind flows and the evolution of sunlight throughout the day and seasons were taken into account for the design of buildings and their positioning. The objective is to allow winds to travel as naturally as possible through the city, keeping it cool naturally and encouraging a pedestrian way of life. Buildings are positioned to avoid a direct hit by sunlight, reducing energy consumption so as to keep the buildings cool.
Building better communities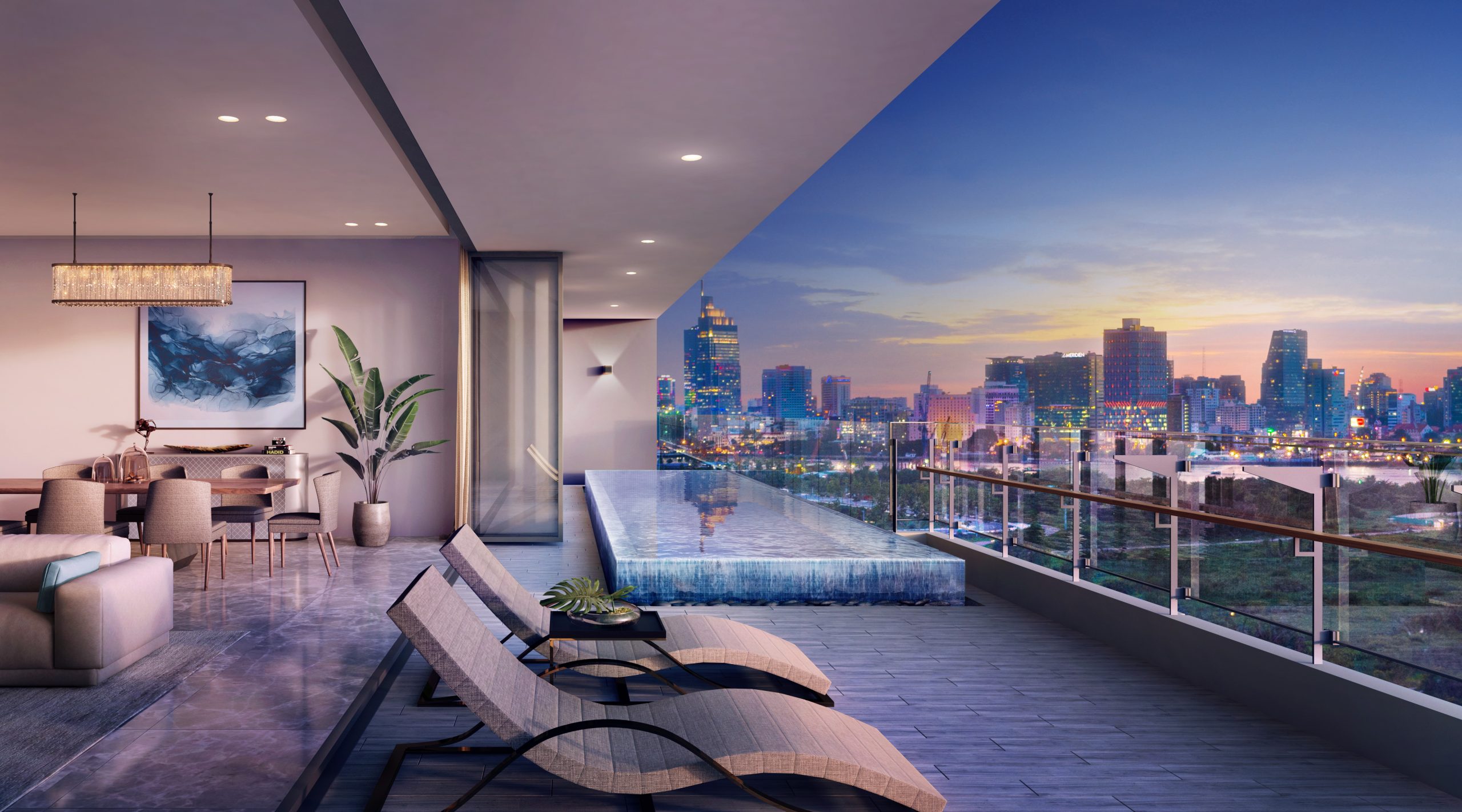 The care with which the planners studied how nature would impact the urban landscape and vice versa was done to address one question: how to make the people feel a part of their environment and to persuade them not to retreat into their homes but to go out and make their neighborhoods more alive? Being able to walk around is very important, which means green areas, wide sidewalks, and breeze-filled, tree-lined boulevards. Having civic and cultural centers such as an opera house, neighborhood schools, and mixed-use facilities are factors that will bring people out. Having dynamic, vibrant commercial centers such as the The Thiem Fintech Hub that Sasaki started designing in 2019 and a software technology district will bring ambitious, visionary people into the community. The result will be an exciting mix of cultural, financial, technological, and industrial ideas. Thu Thiem's ambition is to be the catalyst to bring Vietnam further into the future.
Building the opportunity of a lifetime
The luxury condominium development project, The River, will embody all the guiding principles of Thu Thiem's overall development. Staying faithful to the Sasaki plan, the design team at City Garden, the developer of The River, will emphasize a close relationship with water. The project will be at Saigon River's edge. Residents will enjoy four hectares of parkland and 100 meters of a river walk, as well as an unobstructed, stunning view of District 1. A 50-meter lap pool is at the center of the project. With the addition of such facilities as a yoga center, kids' pool, cigar lounge, golf simulator, and outdoor cafe, residents can enjoy a lifestyle equal to that of a resort. The project comprises three towers ranging from 12 to 18 floors, which are named after three great rivers – the Seine, the Thames, and the Hudson. There will only be 525 units, resulting in low density and a way of life defined by tranquility and relative privacy.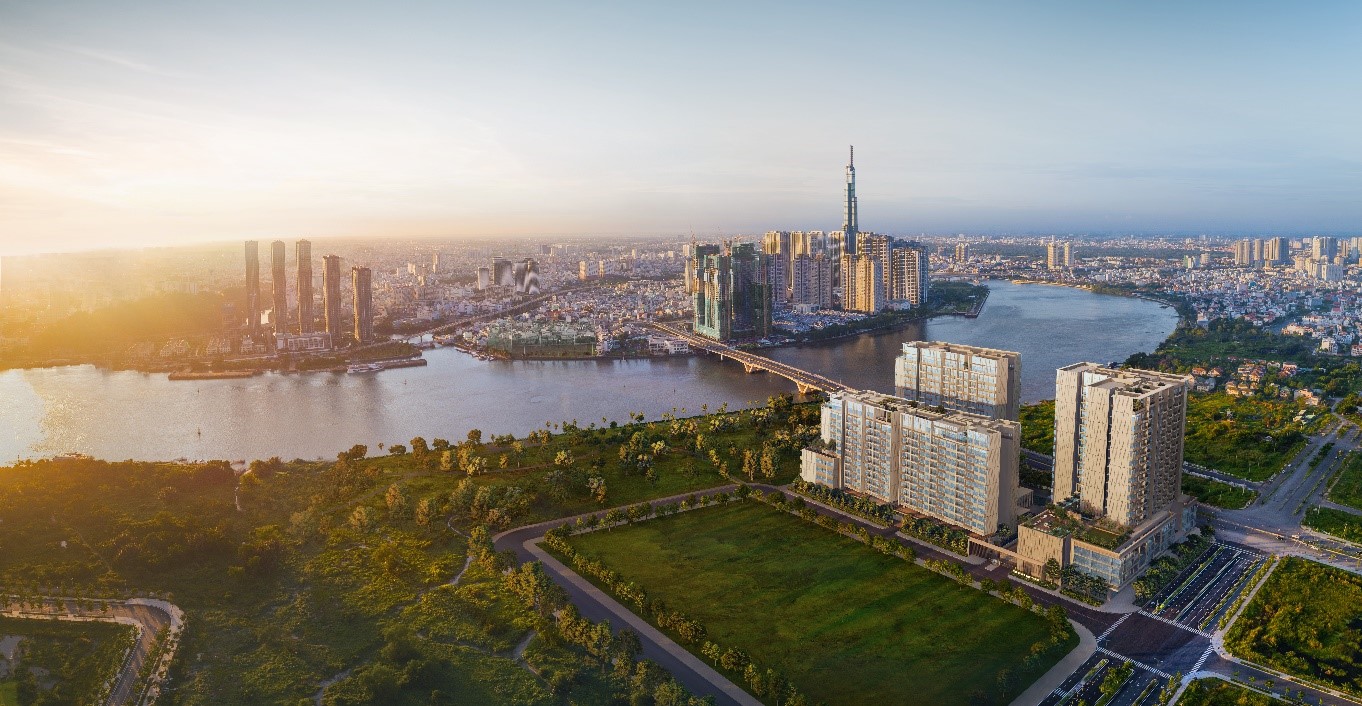 The development team at City Garden, coming off its success at the luxury City Garden complex in Binh Thanh, knows that it is working with the prime location in the premier development area of one of the most dynamic cities of Asia. It is quite simply a once-in-a-lifetime opportunity. Relying on its experience that takes every detail into consideration, and staying faithful to the master development plan and principles of sustainability, the designers and planners at Garden City are committed to making The River an address well known to not just Vietnamese but people throughout Asia and the world over.
The River Thu Thiem is a high-end project of 525 luxury apartments, located on the first ring road of the Thu Thiem New Urban Area. Situated by the riverfront of the Saigon River, it comprises nearly 100 meters of river frontage and four hectares of riverside landscape parks. It is being developed by City Garden Thu Thiem, the group that made its mark with the outstanding City Garden project in Ho Chi Minh City.
For more information, please access: www.theriverthuthiem.vn.